The political situation in Romania turned as bad as expected, with the democratically elected president suspended by a rogue government and we are heading for a referendum this Sunday. Fortunately, the European Commission acted and made the government to respect the law (the government tried to put a government order in place of the law and eliminate the presence threshold for the referendum), so in the light of this, the most effective way to act against it, Romanians who want to preserve the democracy have as the best option to boycott the referendum, this way it will be invalidated in the case of a small voter turnover. Hopefully, the fraud won't change the numbers from a projected 30% presence to the 50%+1 they need.
In support of the democratic action, I made a few images based on my old photos encouraging people to avoid a communist future for the country by boycotting the referendum.
Personally, I won't vote and on top of that I will be out of the city for the next few days, I am going to the sea side (expect pictures).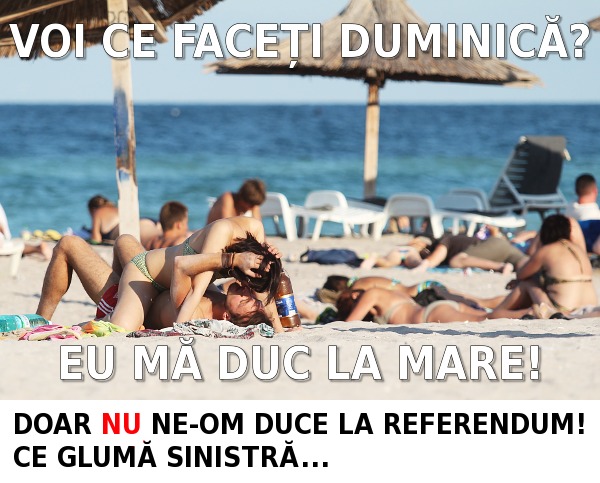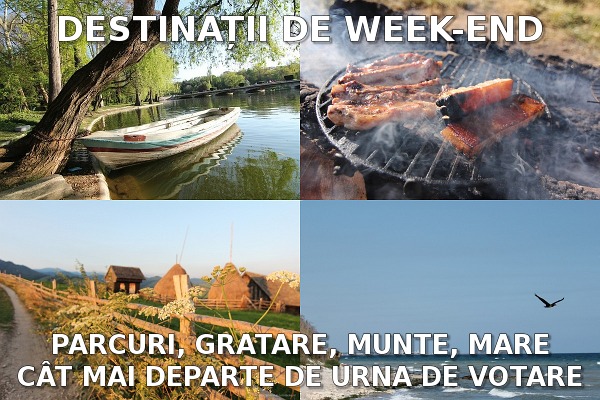 This work is licensed under a Creative Commons Attribution-Share Alike 3.0 License.