Of course I couldn't miss the opportunity to shoot at the 2009 edition of Eroshow, the yearly erotic show in Bucharest. Since I have thousands of photos, it will take a while to select and publish, so the event will be covered by a few (many?) posts. I'll start slowly with photos from the booths. Of course there were some slutty girls in there, giving you a flyer, showing a boob, selling a dildo, getting customers: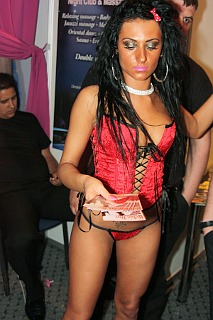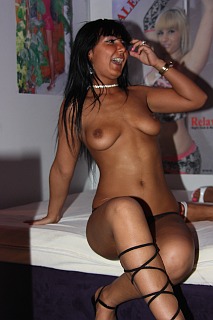 But surprisingly there were some excessively cute babes as well, with an innocent look, almost like out-of place in there: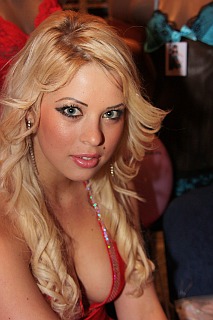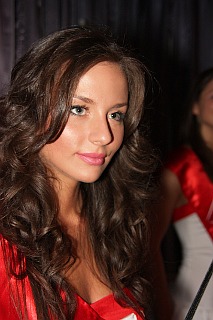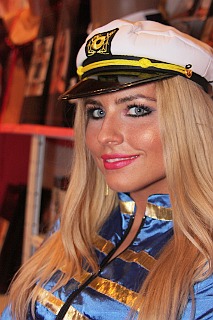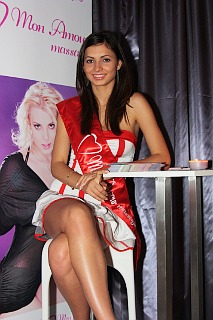 This work is licensed under a Creative Commons Attribution-Share Alike 3.0 License.