Sunday in Bucharest we had the schools parade (primary and high schools), which gathered on the streets of Bucharest some tens of thousands of young people (I heard an estimate of 20000, but think it was conservative, from the middle of it, they seemed many more). The demonstration was opened by a group of cheerleaders, of which I am going to post some pictures: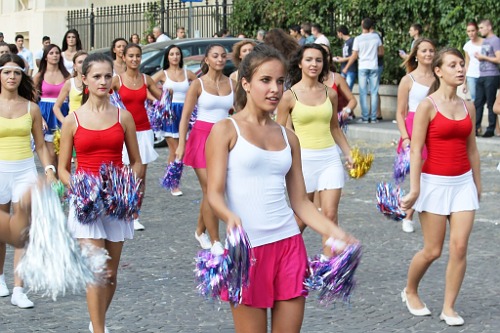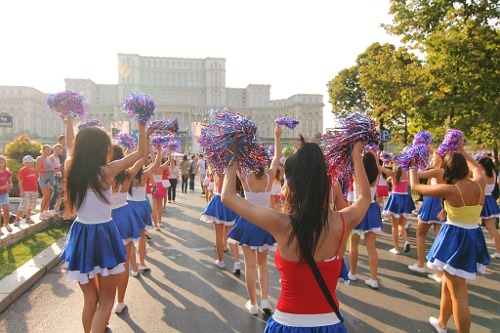 Enough cheerleaders? Let's finish with a "normal" picture:
This work is licensed under a Creative Commons Attribution-Share Alike 3.0 License.