Is the fourth time I participate in the Bucureștiul in alb și negru(Bucharest in black and white) photo exhibition and this time I managed even to get a prize, the 1st place. This is quite a surprise, considering not even 10% of my pictures are published in BW.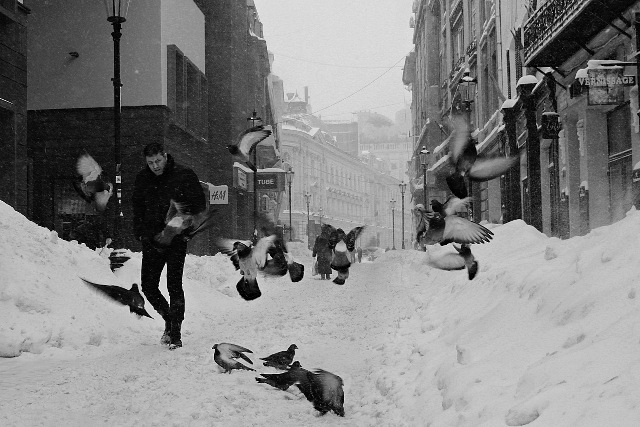 However, this is a story behind this photo, all photos should have one, but this one is more complex. Back in January there was a big snow, but caught with some things at home I couldn't get out for photos and was jaded seeing the powerful pictures made by others. Then, a few days later, there was another snowstorm, more powerful and more beautiful. This time I went right out with camera in hand, an opportunity not to miss again.
After half an hour of shooting in the streets of the old city, my camera stopped with a dreaded message "Camera internal temperature is getting too high, can't take pictures." I had to take it under the coat and warm it for about another half an hour, shoot again half an hour, get the error again, warm it again, shoot some more and then go home.
Another highlight from this adventure: right after clicking this picture, I know I will sent it to the black an white exhibition.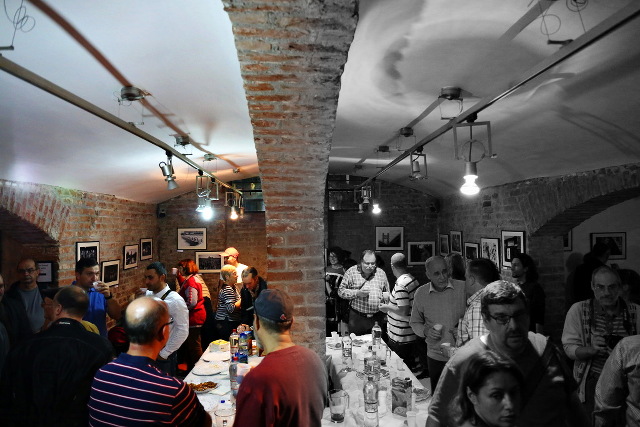 Note: the exhibition is open until the end of this month at Café Verona / Cărturești in Bucharest, where all the photos can be seen.
This work is licensed under a Creative Commons Attribution-Share Alike 3.0 License.