Another large post with photos from the bikes and tuning salons, this time more focused on girls, with good looking portraits. Enjoy.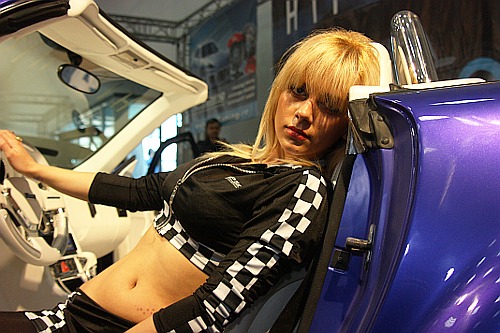 I have in the queue more portraits, taken even closer, but you'll have to wait a couple of days until then, tomorrow we'll talk about panties.
This work is licensed under a Creative Commons Attribution-Share Alike 3.0 License.