Such thing just happens: you are at a Luxury Show shooting the preparations for a fashion show when you see right behind you a gorgeous blonde wearing a small bikini in a hot tub. Of course you turn around and start clicking on your camera…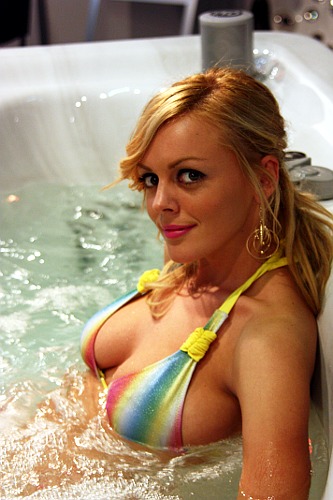 Update: some 3 years later, I revisited one pic from this set and experienced with new photo editing.
This work is licensed under a Creative Commons Attribution-Share Alike 3.0 License.