Saturday was the last day of the calendar winter, but it was a very nice, sunny day and the last chance for people to spend their money on the shitty Romanian tradition of Mărțișor, so the city was full with people selling and buying martisoare and also with photographers.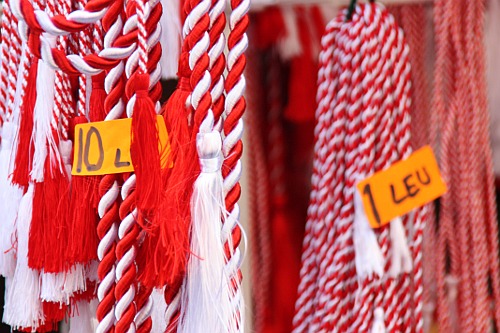 I am not sure if the photographers were out to catch the martisor commerce or just for the beautiful day …or maybe for both, but practically the city was full of people with cameras, including me. Only that I had also a secondary target: a nautical salon (more on that later).
This work is licensed under a Creative Commons Attribution-Share Alike 3.0 License.