Staying in Vienna, you absolutely to have one dish: Wiener Schnitzel, which is not much different than the schnitzels I remember from home, but apparently larger (the surface is large but the meat is thin) and mine was served with potato salad on the side.
Even the burger had some local touch (and no buns, which is good). The beer here is Czech (Kozel).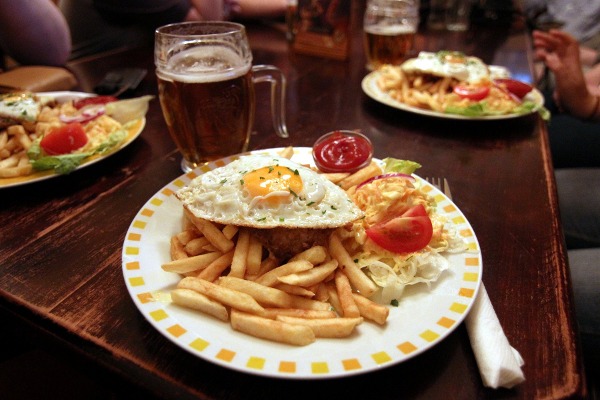 And there is plenty of international food, like those brunch plates: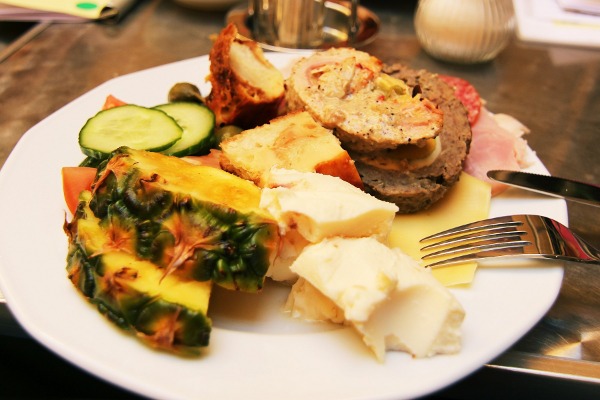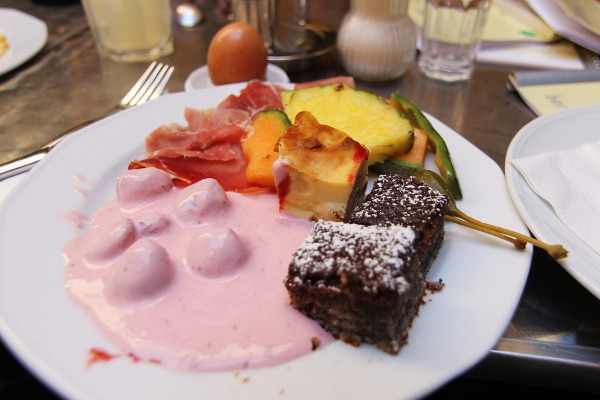 Something is missing from here, the Wiener Strudel, maybe next time…
This work is licensed under a Creative Commons Attribution-Share Alike 3.0 License.