Sure, a city is not all about industry or traditions or parks, there are people there, and I think people are the most important. The people I saw in Vienna looked very relaxed, like they should in a civilised city.
This was also the case for the crowded areas on the commercial streets in the center
The city has its share of lovers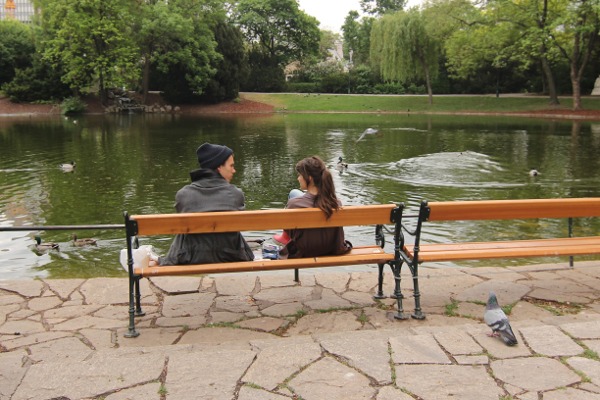 And funny people
This work is licensed under a Creative Commons Attribution-Share Alike 3.0 License.