Just like modern version of Dochia, the old woman selling snowdrops near Piața Unirii in this warm and sunny start of March day is a sign of the coming spring.
Some people enjoy her flowers, sold at a very low price, maybe looking for a second at the wrinkles on her face.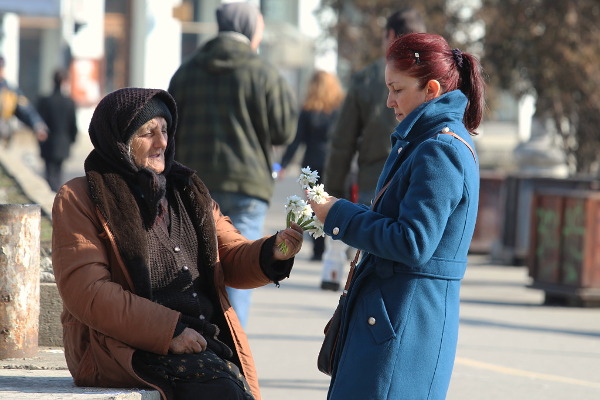 Some others hurry away, carrying on with their busy lives in this sunny Sunday morning.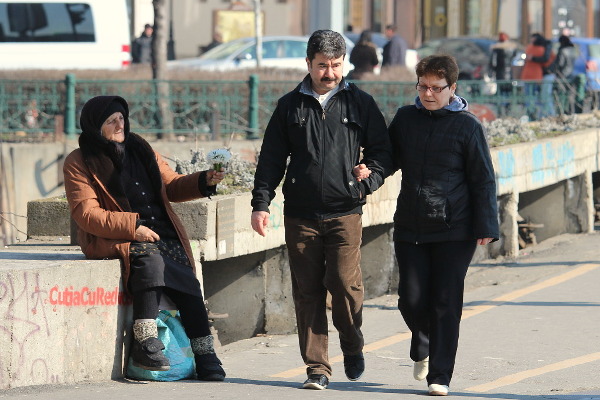 This work is licensed under a Creative Commons Attribution-Share Alike 3.0 License.