Beyond selling martisoare at practically every street corner, at the Peasant Museum was organized a fair: the good part was that in a sea of kitsches, you were able to find some authentic stuff, the bad part is that the place was overly crowded.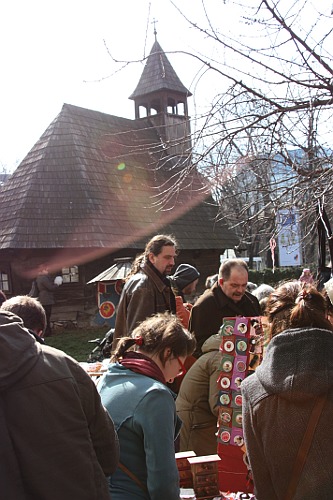 It was a good opportunity to see what the martisor originally was: a silver coin on a red string, a protective amulet to protect the children after the cold season, not the hypocrite gift you have to give to all women around you.
This work is licensed under a Creative Commons Attribution-Share Alike 3.0 License.