If the previous post with convention footage was not convincing enough about the Inernational Bucharest Tattoo Convention, here's another try with an image from one of the shows:
Still not convincing enough? It can be hotter:
Not enough? No problem! Even more: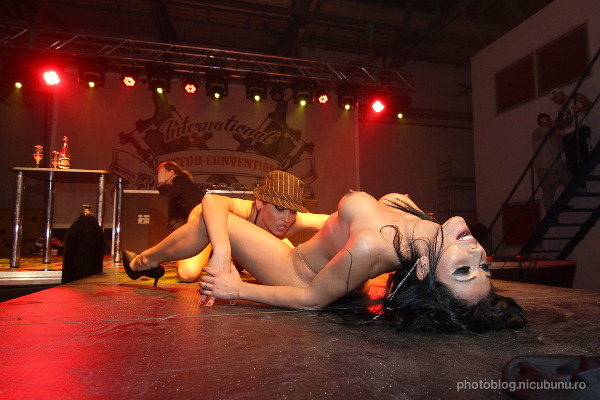 This work is licensed under a Creative Commons Attribution-Share Alike 3.0 License.