This year the Otaku anime festival had as special guests a few famous international cosplayers, which also served as members of the jury. I think is the first time this happens in a Romanian cosplay event.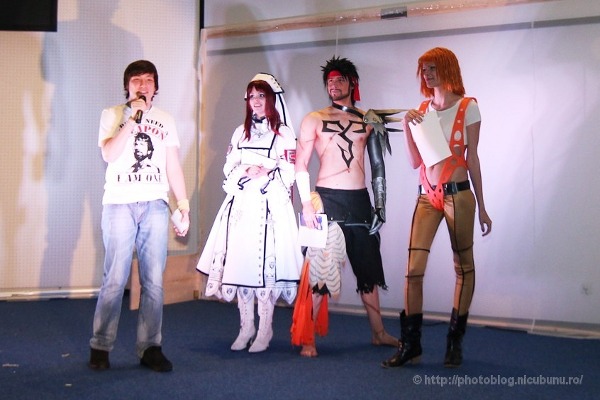 Those cosplayers were also examples of quality cosplay, as you can see here, Calssara from Germany and Elffi from Finland:
And also Licorne from Hungary:
Can I say "multipaaaaasss!!!"?
This work is licensed under a Creative Commons Attribution-Share Alike 3.0 License.