I am undergoing a big operation of repairing my blog, these days it looks pretty much like the photo below: after the yahoo bastards closed my flickr account I have to manually fix all the articles (I am close, stepped into July 2009).
But the city is much worse, see how the old city (Lipscani street) looks one week before the 550 anniversary of its written acknowledgement by Vlad Țepeș (AKA The Impaler, AKA Dracula), no chance in hell it will be ready in one week for the event: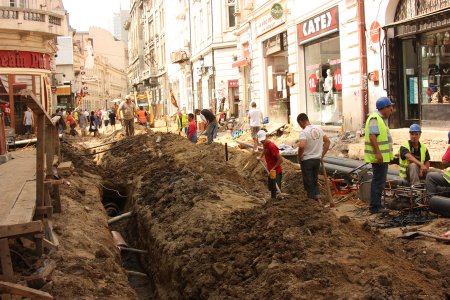 My initial plan was to post photos again only after the blog is fixed and I have a gallery solution, but I can't sit on a ton of photos waiting, will take a small vacation for fixing and post a few images from Bucharest Days and ONGFest.
This work is licensed under a Creative Commons Attribution-Share Alike 3.0 License.