A group of vegans harassing people (tourists and not only) eating out in the Bucharest old city. With some stupid banners they were standing and starring at people from the tables. Of course, the team was complete with a photographer documenting the protest.
Of course at some point they were intercepted by some community police officers, but in my understanding it was only a mere slap on the wrist, I heard a "thank you officer, I promise we won't do it again" (as in won't do it without proper authorization)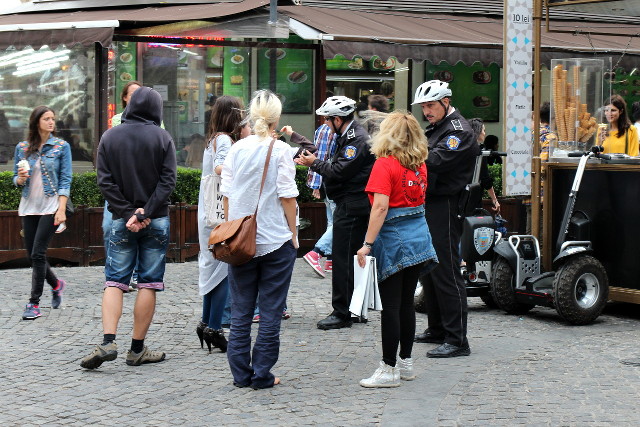 This work is licensed under a Creative Commons Attribution-ShareAlike 4.0 International License.