Back in July I had an interesting job as a photographer: play the photographer role in a commercial for Audi. It was really interesting, as everything was close to normal: real boxers in the ring fighting, a real referee from Vegas, many real professionals. Even us, the photographers were real: we had to shoot as in a real game, except don't use the pictures.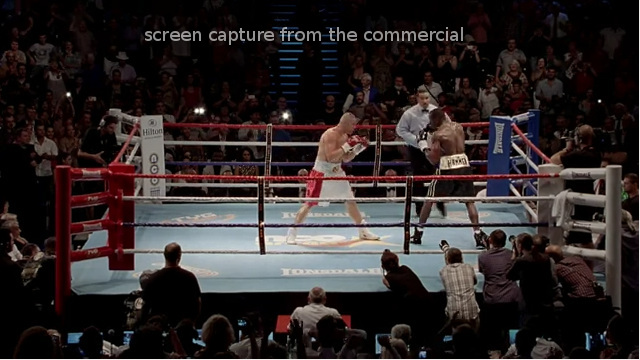 The experience was fun but a bit frustrating: see so many good photos-to-be, but don't take and use any… For additional bonus points, I have to acknowledge I felt a bit like in
Extras
.
This work is licensed under a Creative Commons Attribution-Share Alike 3.0 License.