Reporters from B365 received a tip the city authorities will test the lights for the re-opening of the big fountain in Piața Unirii of Bucharest, so somehow I ended last evening there taking a few pictures of the event. The expectancy for it is to be spectacular, and there is potential for that, but yesterday it looked more like Bucharest than Vegas, with only part of the lights on and no music. Wait and see the final opening.
Check the article for more of my pictures.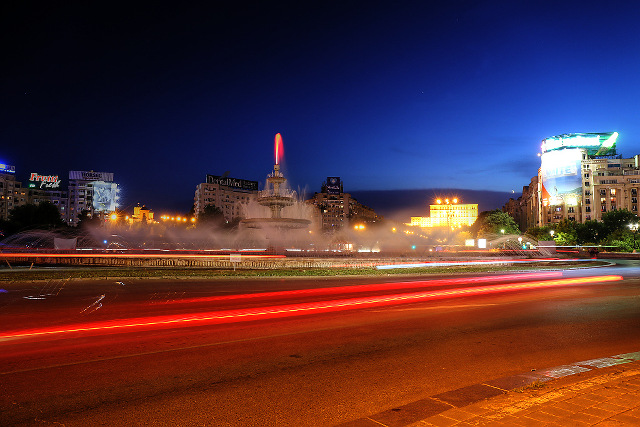 This work is licensed under a Creative Commons Attribution-Share Alike 3.0 License.