A short lived tradition (it was the second iteration), but is still a tradition, it was again the time of the year to shoot New Year's Eve concerts and fireworks. Unlike the last year, when my choice was to boycott a communist mayor ans stay in Piața Revoluției, this year I headed to the main event, in Piața Constituției.
However, I still passed trough Piața Revoluției, with a party organised by Pro TV and MTV, which was flooded with people wearing blue and red fedoras (I covered more about this elsewhere).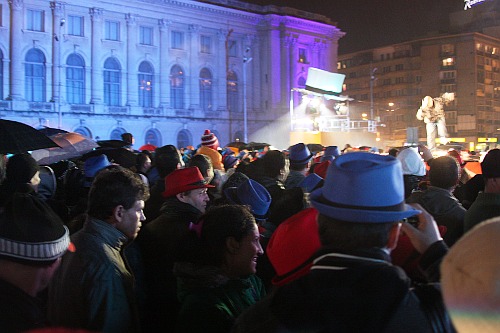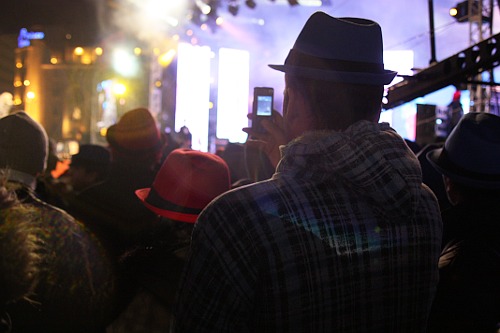 One thing to appreciate is those people know hot to make a show, even if they co bad in the opposite direction with
manele
: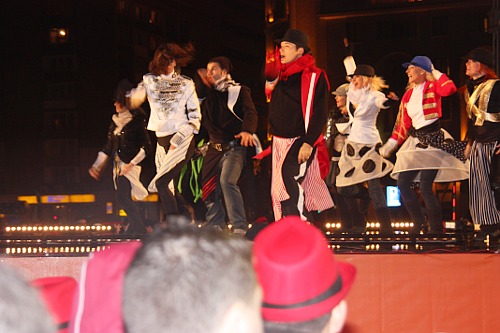 After spending about half an hour there, I moved to Piața Constituției: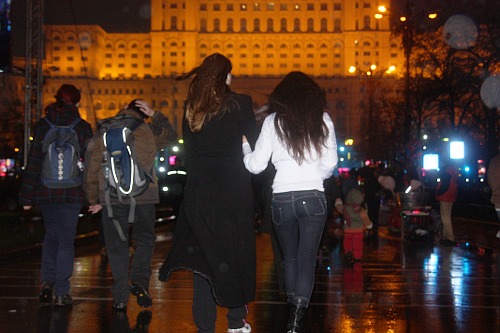 There it was a varied audience:
Listening to music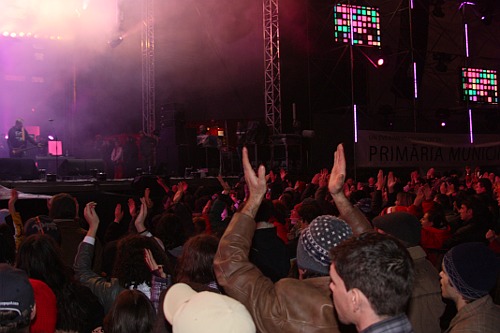 And having tons of fun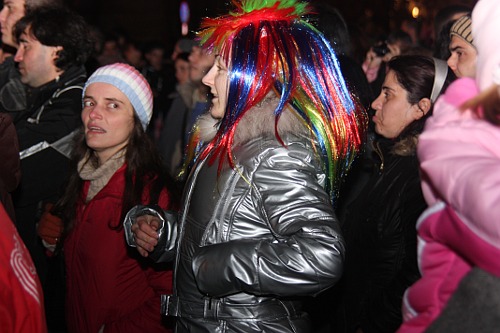 I appreciated the "evil" side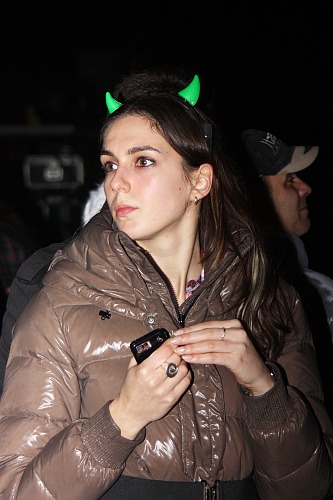 And rocked a bit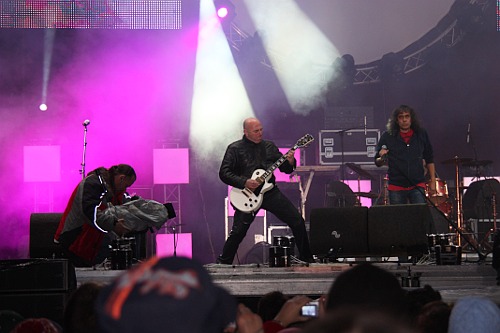 And then participated in the countdown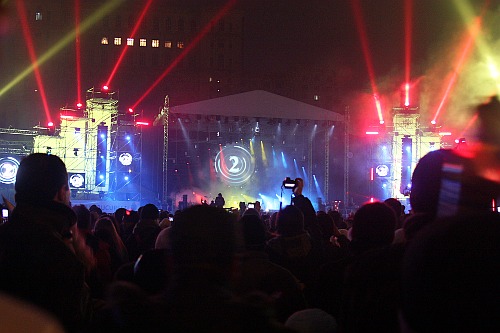 And enjoyed the show, with lasers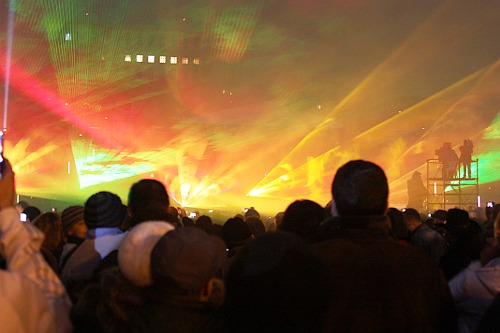 And fireworks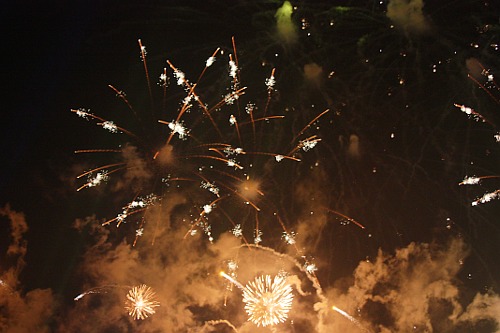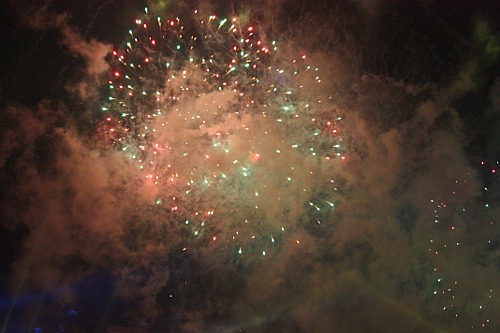 And lasers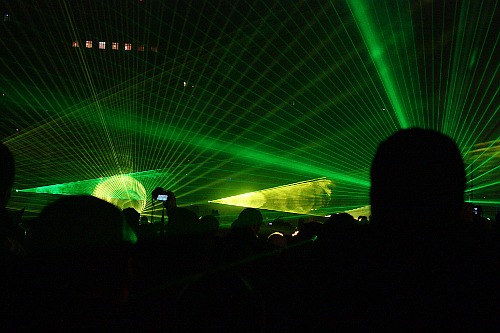 And fireworks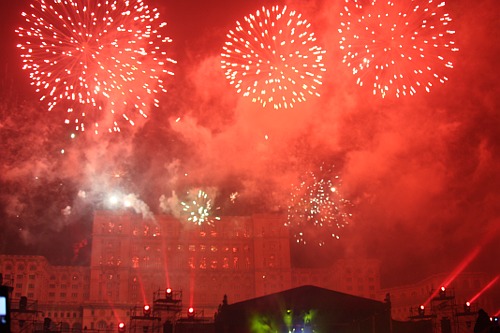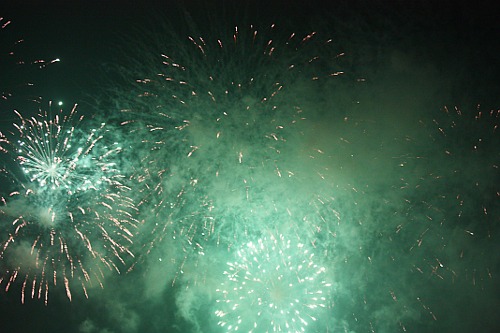 And fire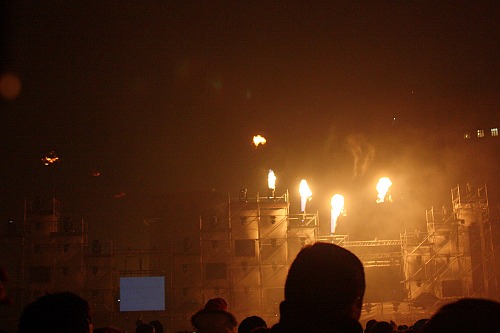 And lasers again
And fireworks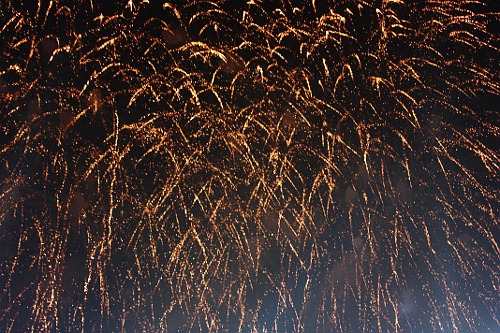 Into the huge spectacle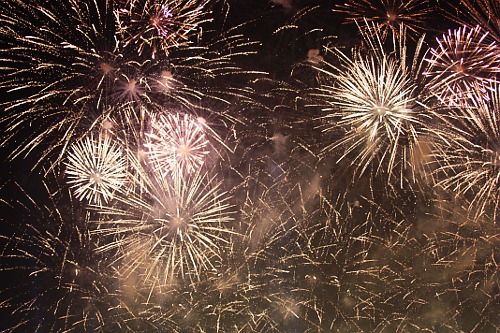 All the time I was as busy as I could: in the right hand holding (and shooting with) the dSLR, and with the left hand recording video: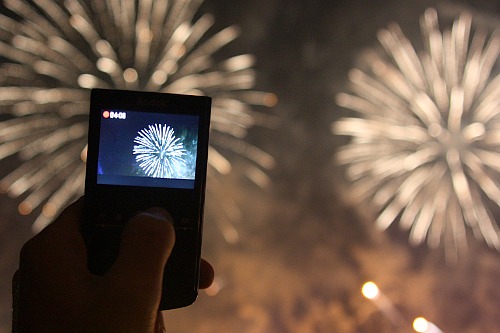 One over another, it was a positive experience.
This work is licensed under a Creative Commons Attribution-Share Alike 3.0 License.