Death is a fact of life, even the noblest or the most intelligent creatures die eventually. Such is life, sad but true.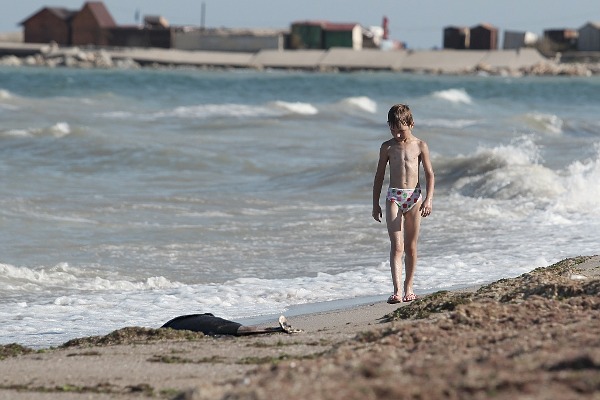 The object the kid above was looking at was a dolphin dead on the beach of 2 Mai at the Black Sea.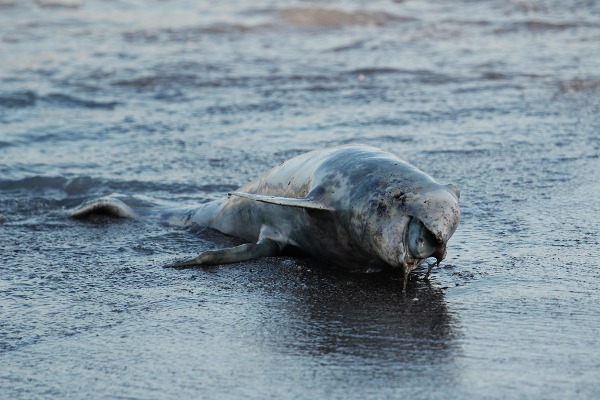 And next day on the beach of Vama Veche, also at the Black Sea, there was another dolphin, this time accompanied by seagulls.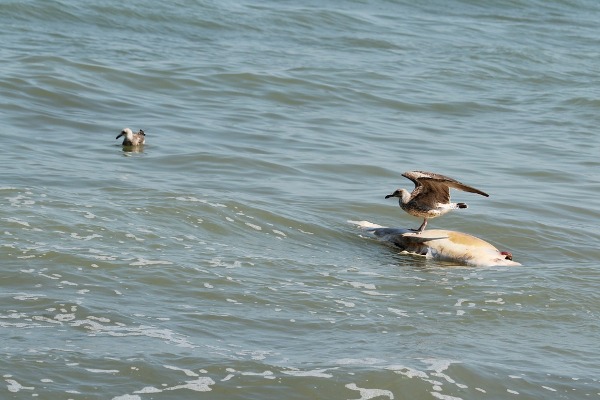 This work is licensed under a Creative Commons Attribution-Share Alike 3.0 License.