Even if I expect it to be a failure, I can't stop following the cherry blossom season and take the best pictures I can, even if they are not the pictures I wanted. And this season is now, so I started on Friday, when, before the Easter mini-holiday I had a short day at work, by then they were ready but still not in flower:

Then I returned on Saturday, when the first flower started to show, not enough but a little step forward:
And again on Sunday, when it was really close: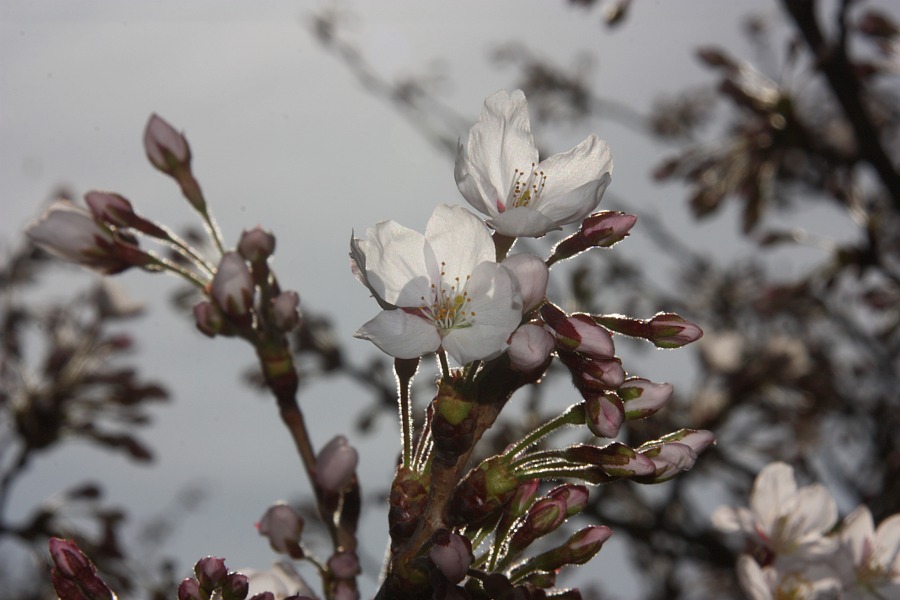 But after that the weather changed, Monday was dark and cold, under an imminent rain, Tuesday it rained all day and today is a bit better, still not hot enough. Not sure If this weather change is bad, ruining the season or will help me keeping the flowers until the next week-end. We'll see.
This work is licensed under a Creative Commons Attribution-Share Alike 3.0 License.