I pretty much borked this session: when you are in the process of being dumped and waiting for the final "official" notice about that, then you are far from working at 100% of your capacity. I know it could have been better, she deserve better.
First we started innocently, with smiles and wild cherry flowers: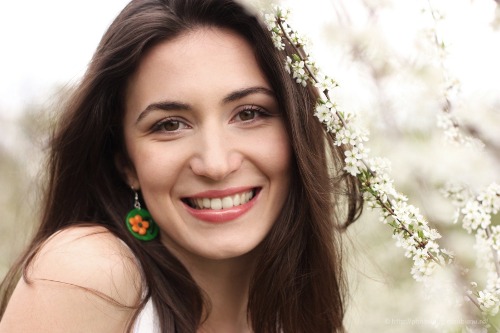 Then went a bit more sexy, picking flowers:
And ended with a fantasy scene near the water:
This work is licensed under a Creative Commons Attribution-Share Alike 3.0 License.