Saturday the weather was not friendly, cloudy and cold, but since there was something to shoot, I left home anyway, heading for the Cișmigiu park, with the hope it will at least stay the same. It wasn't so, around Piața Victoriei it started to rain furiously: hailstone, thunders and lightning.
Getting to the end of the line, I had to leave the bus and get refuge in the bus station, the perfect place to enjoy the rain (over half an hour more), bring out the camera and capture some moments: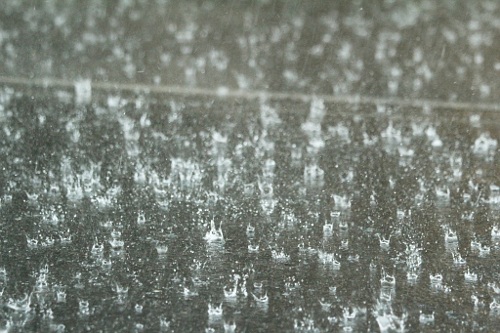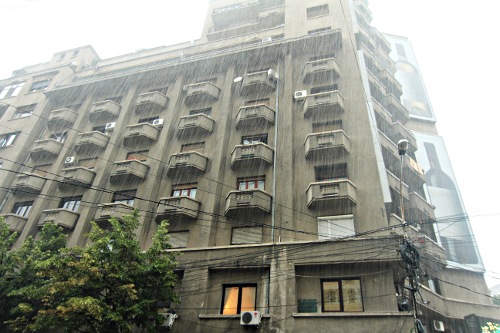 Some people were courageous enough to defy the nature, my equipment is not weatherproof, so I had to maintain cover:
Yup, this is a heavy summer rain in the city. Enjoy it. Or not :p
This work is licensed under a Creative Commons Attribution-Share Alike 3.0 License.