I was looking for this particular Schleich figure for about 3 months until I unexpectedly stumbled over it when making groceries, no store had it in stock and even a lame online store messed up my my order weeks ago (and there the price was like 50% more). Joy!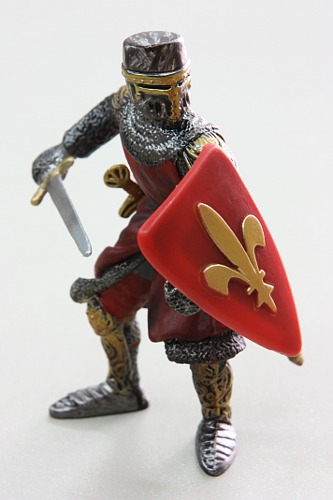 Now the following step would be to find the right elven princess and maybe a fierce dragon… Well, another, and probably more important step would be to find a store from where I can buy a real, medieval-looking sword for me (the trick is, it should not be a fake, the feeling is important for the right photography), so if you know such a store with reasonable prices (so probably not in the US, from where shipping would be pricey), please shot.
This work is licensed under a Creative Commons Attribution-Share Alike 3.0 License.