Is not like I am using this goat as an escape device or so.

---
Cows, mud and some more cows. Life at the farm.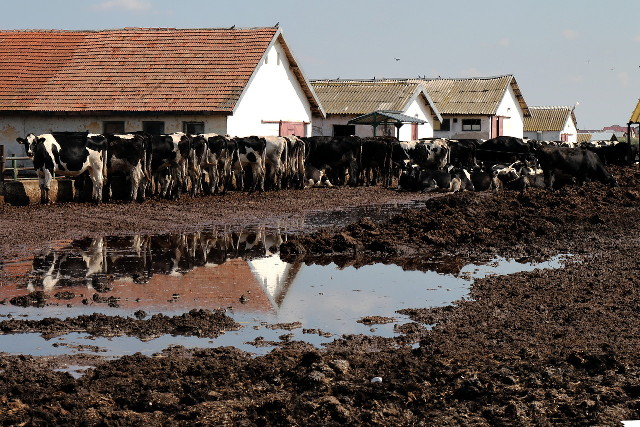 ---
I am not expert in this area, they may be keets not chicks, even if they were with a chicken hen, I understand keets are often grown such way.

---