There are various types of faces to show in a portrait photography, and everyone has his own preference: some prefer a "honest" trampy look, fantasizing about the possibilities, which in such cases may appear more realistic: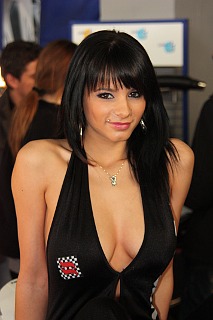 and some prefer the illusion of innocence, even if that is only a façade and they know it, fantasizing even more:
…and all of them are beautiful. Of course I have my own preferences, but I shoot and post all, trying to not make them obvious… what are yours?
This work is licensed under a Creative Commons Attribution-Share Alike 3.0 License.