I have to witness I liked the idea of a delicate girl wearing big, bulky, rough boots, I think it has the potential for a good story, with tension and visual impact.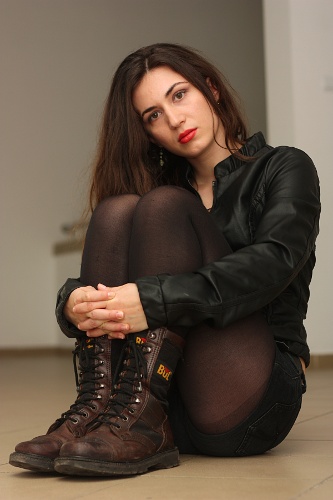 Unfortunately, the boots were not the best for the shoot, so the first step in dealing with them was to fire-up
GIMP
and erase those strident red/yellow labels, a supposed
bad girl
will not show such labels.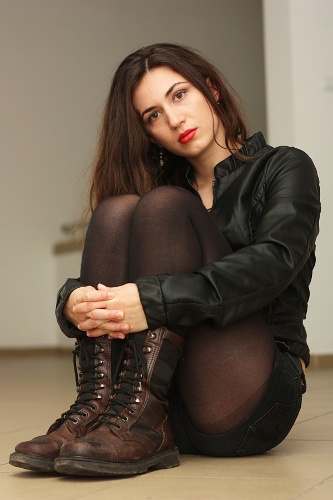 Then the overall color of the brown leather was not matching well the rest of the clothes (those are mountain boots, not war boots…) so I changed their color a bit, going from brown to black. At this step I cleaned them a bit – not much, such thing is better done
before
taking the photos.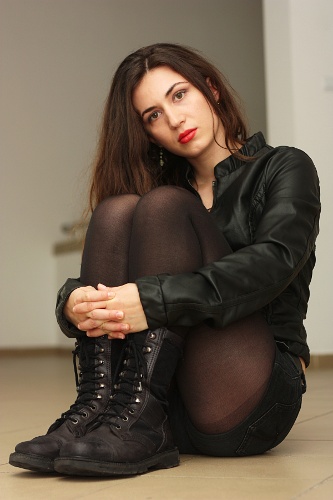 After this work I think the result is better compared with the starting point, still there is room for further improvement.
This work is licensed under a Creative Commons Attribution-Share Alike 3.0 License.