Leaving the tourism fair I felt a bit hungry and as I was hurrying to another fair (photos from the weddings fair to be posted later) I stopped and tried some sarmale maramureșene (sarmale from Maramures) with high hopes, it was quite a while since I had some sarmale I really liked.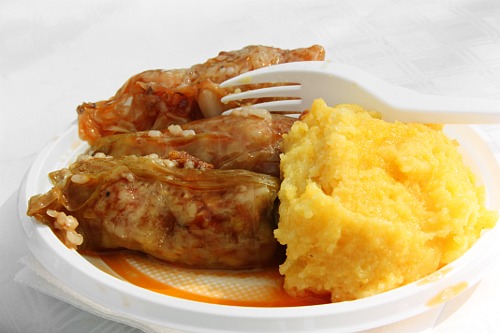 I don't know, maybe in Maramures the recipe is different from what I was used to, but I didn't find them extraordinary in any way: I couldn't find the taste of
summer savory
or smoked bacon but the taste of onion was quite strong and the meat not boiled enough. FAIL. Even if the presentation was okaish, with the lady clothed like that, with the big boiling cauldron and the large
mamaliga
.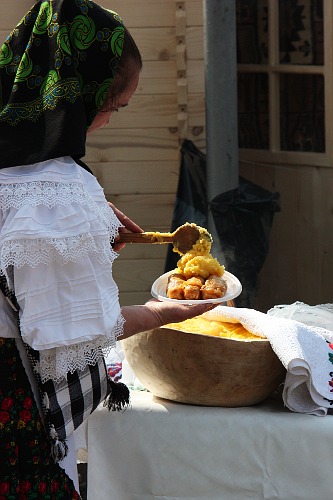 Won't try again any time soon (and won't try to prepare myself some better ones any time soon, you won't get good results by preparing a serving for one person).
This work is licensed under a Creative Commons Attribution-Share Alike 3.0 License.