Today all day long I had a set of photos running each hour at TV CITY, this is a regional TV station for the city of Bucharest, it can be seen on some cable networks, online and in the Piata Universitatii passage.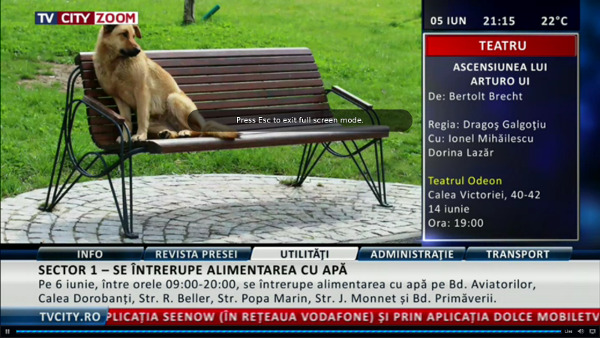 If is too late to see the live stream, I made my own video with all the photos (just images, no music, no other distractions). I believe most, if not all, of the photos were already published on the blog:
Actually, this was not my first collaboration with them, a previous one happened shortly after the
We are the city
photo exhibition, but then I didn't manage to catch it airing. No problem, I made a video with those pictures too.
This work is licensed under a Creative Commons Attribution-Share Alike 3.0 License.