I take seriously the freedom thing so my photos are never photoshoped, they are gimped instead :p So I used GIMP to touch the portrait I made the other day.
A first step was to play with the saturation, the initial colors are a bit too strong and the black and white is not bad at all:

Another interesting operation is to play with cropping and put in the spotlight what you think is the most interesting part of the picture: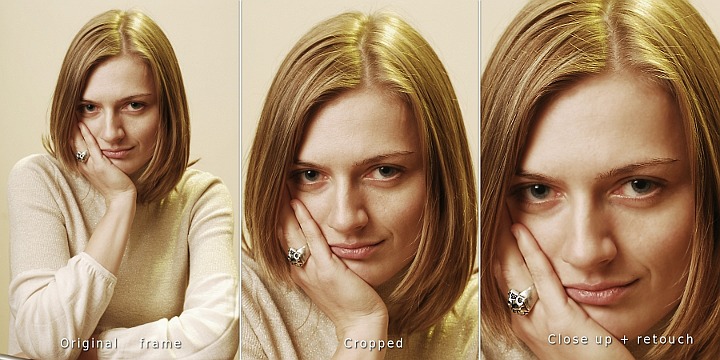 And of course, unleash the gimping extravaganza going for a "glossy magazine cover" type of photography: heal the unwanted spots, soften the skin with selective gaussian blur, sharpen the eyes, lips and hair, other important details (the ring in this case) and, why not, alter the color of the eyes and lips. And stop here, while a bit of sanity is still preserved…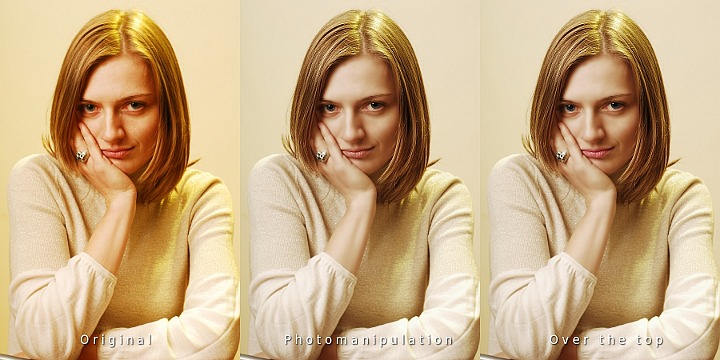 This work is licensed under a Creative Commons Attribution-Share Alike 3.0 License.