I was familiar with the expression "Paștele Cailor", meaning "Horse's Easter", as a date when nothing will happen (as in, for example, I will such Bill Gates dick at Horses Easter) and also knew a couple of explanations for it. This year I learned another one in a photography trip with Orasul.ro: is a festivity of the small Bulgarian community in the City of Tîrgoviște, happening after the winter when the horsed are taken out for the first time. It is also called "Tudorița".
So together with a bunch of other photographers I attended the event this year, which, of course was pretty much about horses: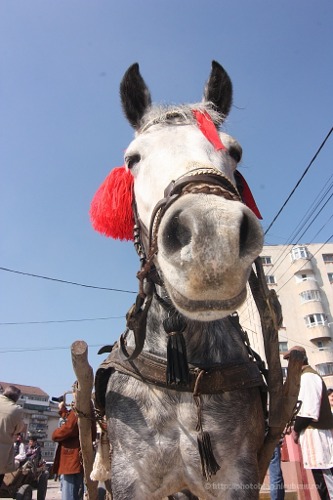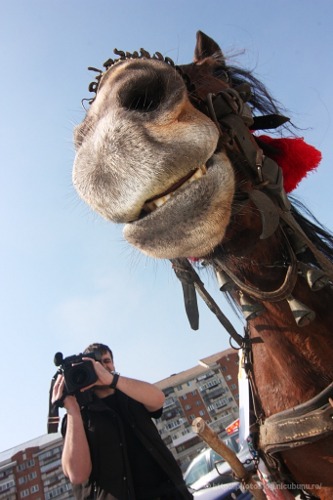 And it was also about the people in that Bulgarian community and their traditions: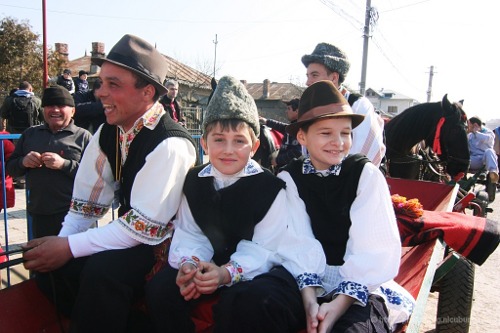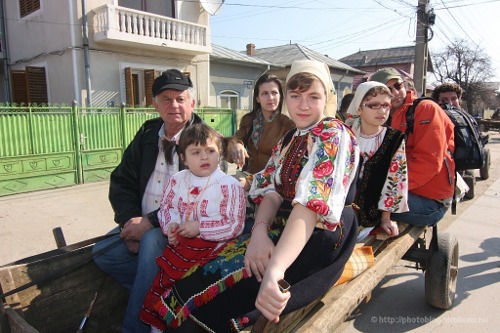 And, as we are in Balkans, it was also about food (don't remember the name of those small breads decorated with pepper seeds):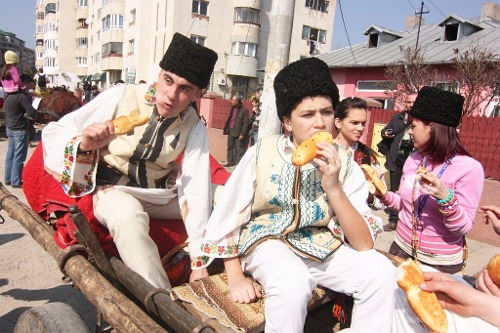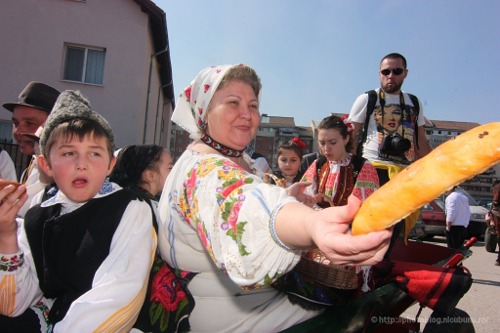 And of course it was about contests, to see who has the best horses and who is the best driver: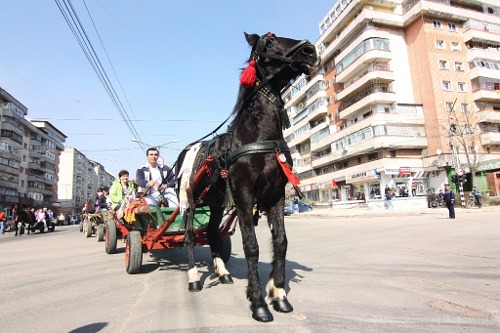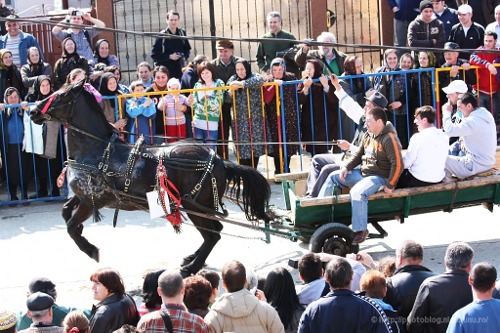 And it was a lot about local divas, sitting and smiling in the carts, in their pretty and colorful costumes, for all of us to admire: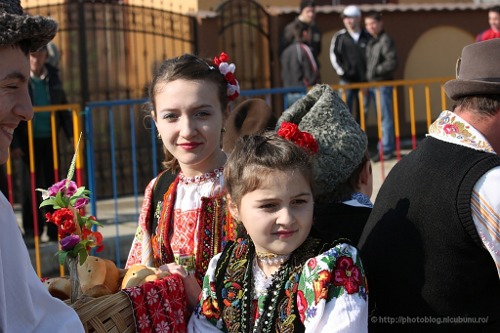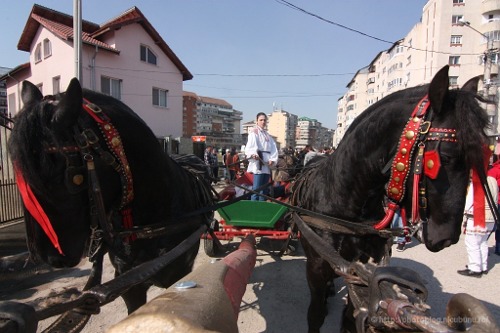 And of course it was a festivity for the kids to enjoy ("give me the camera to take a picture to daddy" said the little princess):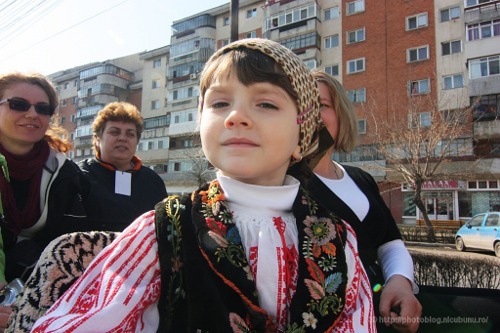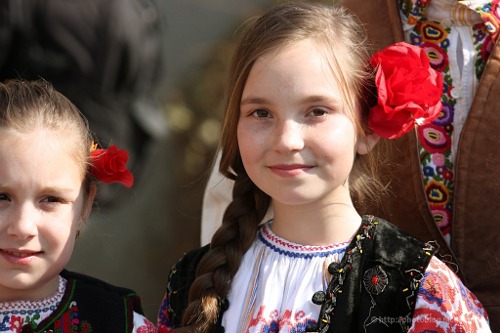 And not last, it was a festivity for us, the photographers, who were there in great numbers trying to capture everything: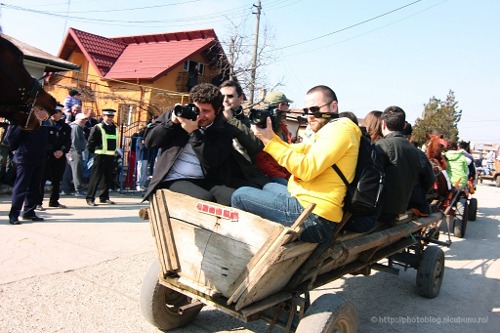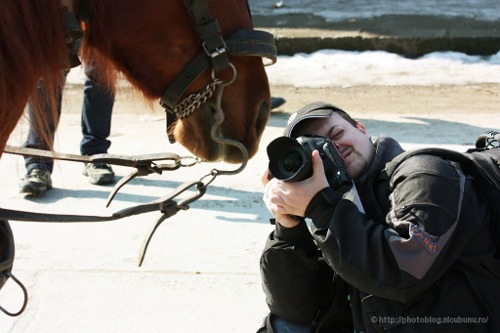 And on top of all, it was a really beautiful hot and sunny spring day, a pleasure to be outside.
This work is licensed under a Creative Commons Attribution-Share Alike 3.0 License.