Take a big loaf of mutton pastrami, cut in into pieces. Optionally, at the same time fill some glasses with must (or wine)
Grill the pastrami. Optionally cut the grilled pieces into smaller, bite-sized pieces.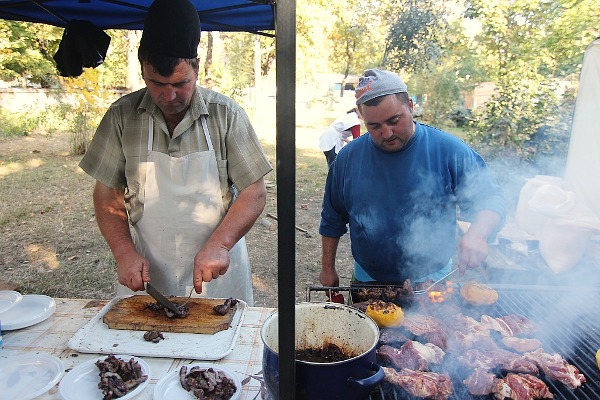 In parallel, prepare a bowl of mamaliga.
Eat the pastrami with mamaliga. You will want the must too.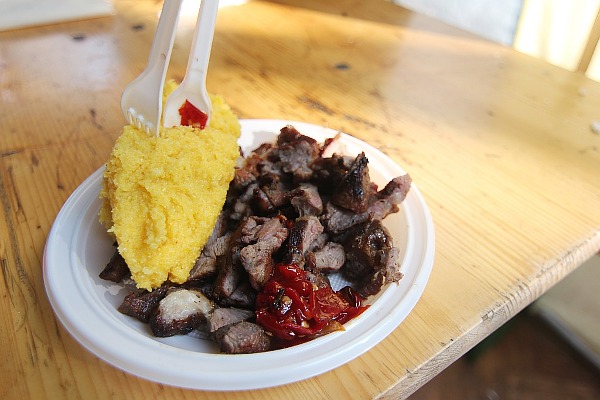 This work is licensed under a Creative Commons Attribution-Share Alike 3.0 License.