End of the day over the big city.
---
As a joint project with Carmen, we made a desk calendar for 2013, it features photos from both of us put in some random order (you'll have to guess who is the author for each).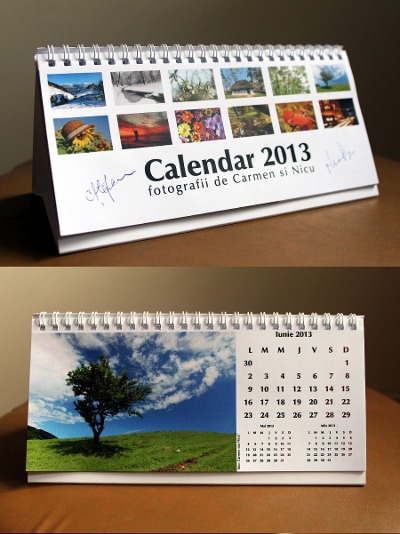 The printed version is a premium item, being hand-signed by each of us and is
not
for sale, but those who like it, can have
a copy
(sorry for linking this way, is a big ZIP file containing a bunch of high-quality PDFs).
And since a fellow photographer asked for this, I'am also making available my
calendar design
, as an archive of blank PDFs, with no pictures and no names, ready to receive photos and names. It is made at the size required the the printing shop we used: 220 x 100 mm with 2 mm bleeds at the edges.
Update: here's a tutorial for making your own Inkscape calendar layout design
This work is licensed under a Creative Commons Attribution-Share Alike 3.0 License.
---