No, she's an angel! The snow is dirty after not even a day since it started to fall down.
---
If you were a bird, what would you like better, some fish from the lake that is frozen now or some sponge cake, leftover from the Christmas party?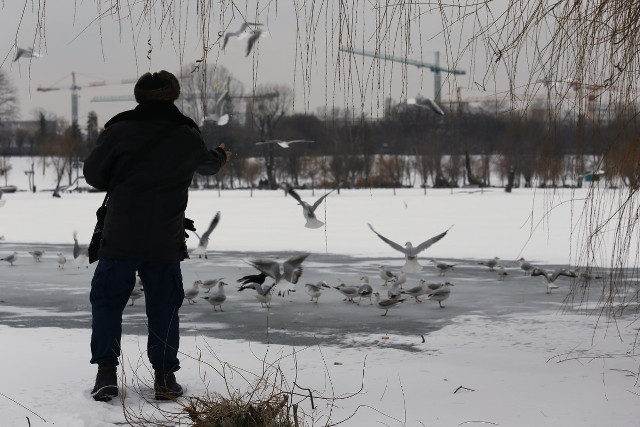 ---
Each one get her time to shine in the spotlights.
---