Last Saturday I took a pause from shooting hotties and tried to please my lenses with some geeky stuff at a convention called "The Gathering: Origins", which was supposed to be about "board games, guns and airsoft equipment, action figures, darts, fussball, SF and more". I can't say it was a disappointment, it was exactly how I expected it: lame.
First, the cosplay is key. And I can't call cosplay a "Japanese" girl dresses in something looking like a bathrobe stolen from her mother and a Lara Croft dressed for winter won't cut it.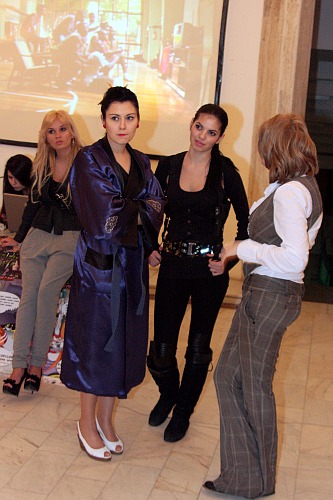 Or how about the hot nurse? Not sure what her purpose was there (I believe a booth with some guys fixing PCs), but she was so bored and tired, not wanting to pose any more.
Of course there were some girls willing to pose and hoth enough to worth that, but without the costumes, where's the fun?
Worth noting were a few tables with people playing Warhammer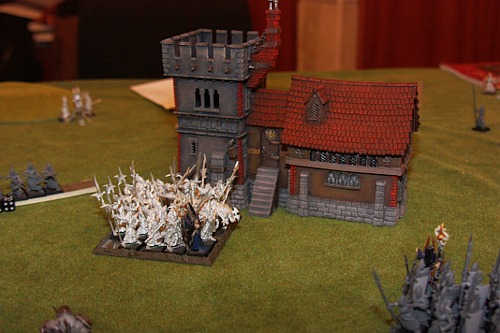 And maybe a few figurines (but not that great: the same old Batman, the same old Star Wars, the same old Lara…)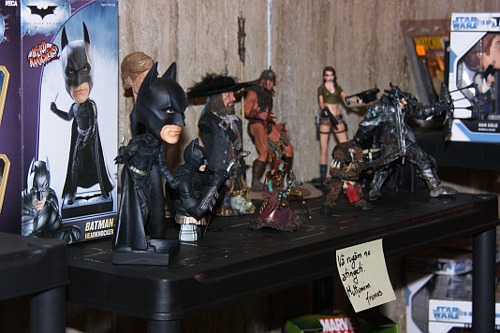 All in all, I don't regret leaving the fashion show for it, I returned to that the next day for more bling.
The part I really liked was a good reprise of juggling with fire: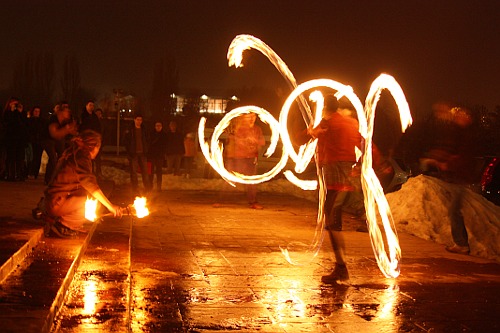 There were a few people doing it and knowing what they were doing: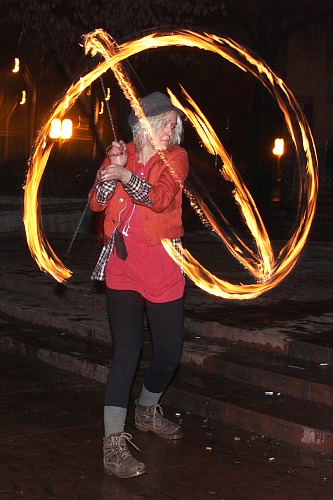 This work is licensed under a Creative Commons Attribution-Share Alike 3.0 License.